Nitehawk's Red Seal Chef is putting together a tasty
Prime Rib Dinner Special in the Snowmakers Dining Room every Saturday from 6:00 to 8:00pm. Public Welcome.
This dinner special will have your choice of an 8oz,  10oz. or 12oz. AAA Alberta Beef Prime Rib, Chive Mashed Potatos, Grilled Asparagus, Yorkshire Pudding, Aus Jus & Horseradish.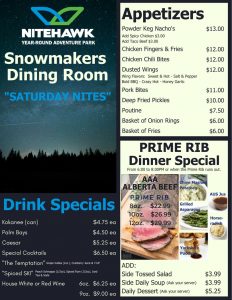 We'll also have Wendy Lynn Bredeson "I Give You Music", local country artist, performing 2 sets starting at 7:15PM & 8:15PM.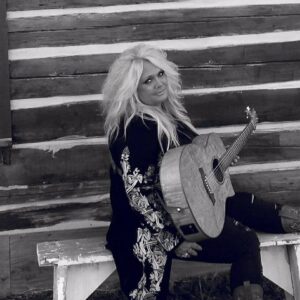 To reserve your seat for the Prime Rib Dinner, enter your information in the "Reserve your Spot" form. Or for more information call 780-532-6637.