Welcome to Lift-Assisted Downhill Mountain Biking
We offer the most vertical of any park in Alberta – 525 ft – as well as the most diverse terrain.
Look out for new additions to the trails this summer! We've got green, blue and black trails. There are all sorts to keep you on your toes – Berms, Log Rides, Doubles, Skinnies, Drops and Tabletops. Then catch a ride back up the hill on the Bauer triple chair and do it all over again.
New addition being built this summer! Skills park on bob's bump, pump track, Strider bike zone for toddlers!
2018 BIKE PARK SEASON OPERATING HOURS

Wednesdays:  5:30 to 9:30PM (starting May 23)
Saturdays: 12:00 to 5:00PM (starting May 26)
Sundays:  12:00 to 5:00PM (starting May 27)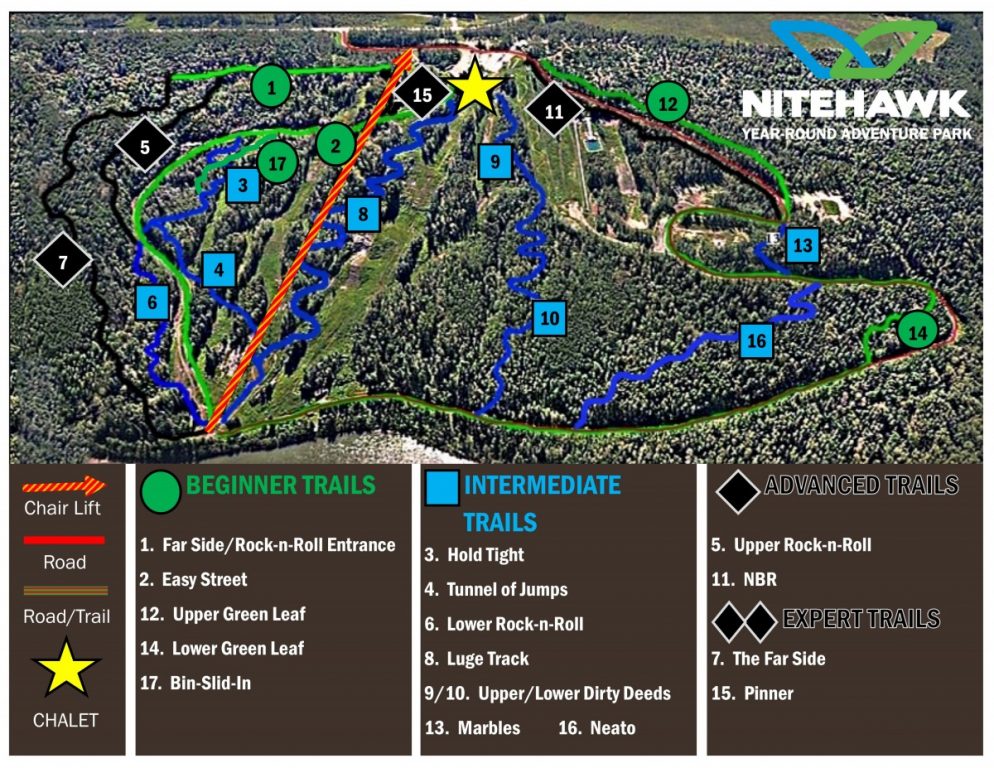 Interested in VOLUNTEERING to build and maintain trails with our trail crew contact us at the hill at 780-532-6637.
Check out some Video of the Race to the River!
http://www.facebook.com/video/video.php?v=446825371067
Ride Guide! Check out our Video!!
http://www.rideguide.ca/bike_episode.aspx?mid=29860&cid=11466