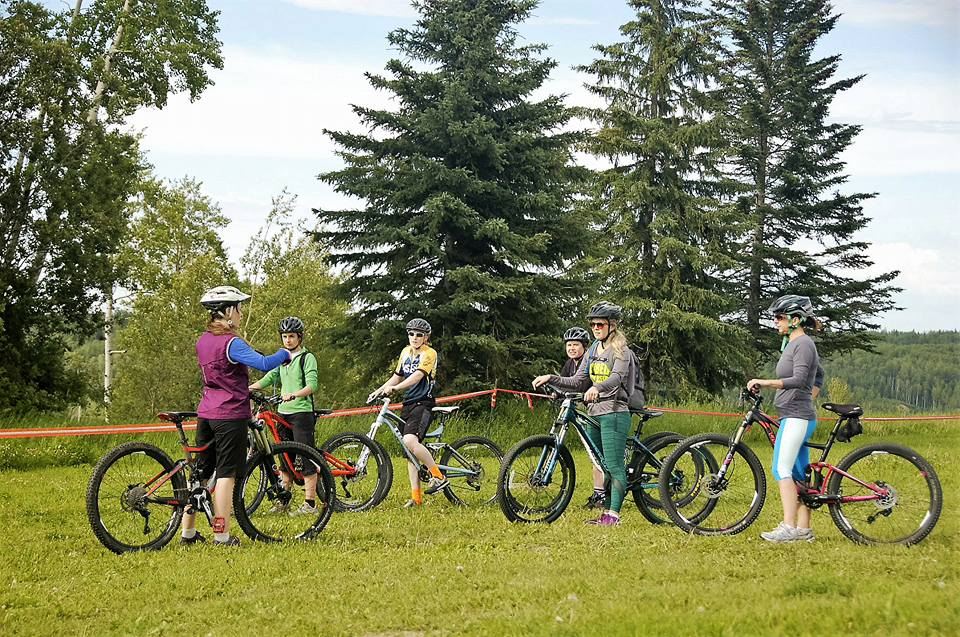 Want a fun way to break up your week? Bringing together the female riding community, women's night is the perfect balance between learning and socializing. In a pressure-free environment, progress at your own pace among fun and supportive peers.
Whether you're just starting to go off the paved trails or you have been working on riding roots, rocks and various terrain, this night is for you!
Come biking with a group of like minded women in a safe environment where you can feel encouraged to push your limits and have fun! Our trained female instructors will navigate the trails with you and give you helpful tips along the way. They'll walk you through all the steps, from getting on the trails to hitting your first drop.
Let's grow the women biking community in Grande Prairie!
---
WHEN:
Wednesdays from 7:00 to 8:00pm
4 weeks: June 29, July 6, 13, 27
COST:
Lesson & Lift Ticket – $160
*unfortunately we don't have Rentals available for the 2022 Bike Season
NO REFUND