Off the Grid Race 2020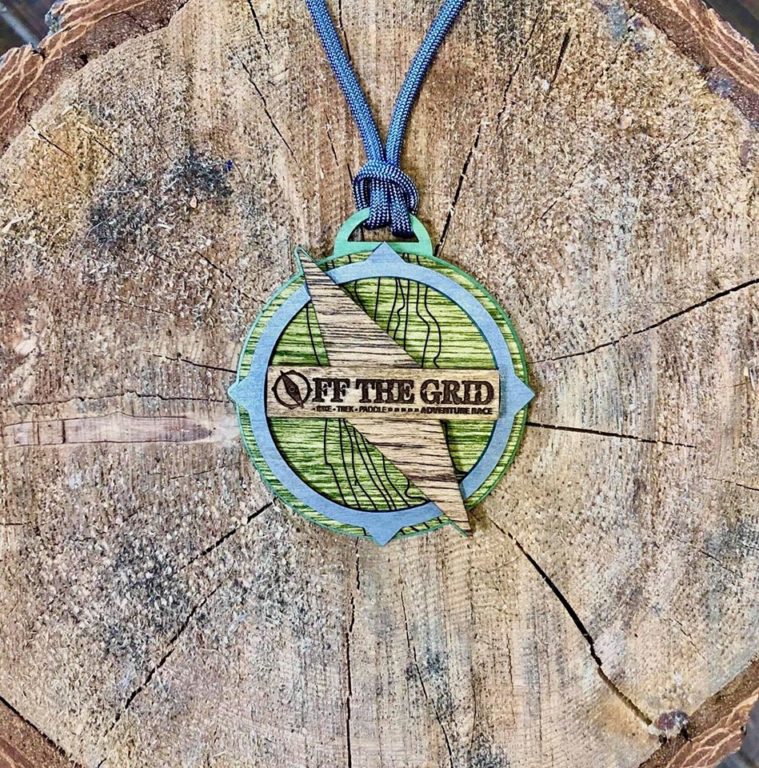 Off the Grid Adventure Race is a great way for new teams to be introduced to adventure racing or for experienced racers to have a fun day outdoors. Many hours have went into scouting and designing a race course that will challenge and excite all levels of racers. Racers can be assured of a well-run event that highlights the amazing Northern Alberta Terrain, all while creating an experience that will not be forgotten.
OTGAR is an unsupported race (ie. no support crews to move your gear and serve you food on course). Teams will provide their own bins to have whatever gear (some mandatory), food or water they desire at transition points and we will place them on the course where required. This is a wilderness event so come prepared to deal with unexpected situations. This means bringing the mandatory gear plus any other equipment that you think will help you, as long as the rules do not prohibit it. For example; be prepared to find and filter your own water on the race course and carry enough food to last, as OTGAR will provide NO food.
You will see a checkpoint around every 30 minutes to an hour, assuming you do not get lost. Beyond that, you are on your own. Prepare for the starting line to be anywhere from 10-30 minutes from Nitehawk Year-Round Adventure Park.
REGISTRATION: For more information please go to https://www.offthegridrace.ca/
*UNLESS SOLD OUT EARLIER, REGISTRATION WILL CLOSE JULY 31ST, 2020

TREKKING:
There are a lot of trails out there and they can be useful if you navigate well. To us, off-trail travel is an important part of the race so teams are encouraged to find their own routes if they see fit. You will get to explore some really beautiful country out there.
MOUNTAIN BIKING:
Mountain Biking will be done on double track and single track. You will see all different types of terrain so be ready for anything. That being said it will not be technical riding. All skill levels will be successful. We do not make suspension bikes mandatory but we think you will suffer without at least front shocks.
PADDLING:
You will be paddling on flat water during this race or low grade river (class 1 to 1+).
NAVIGATION & MAPS:
Although there is definitely a course to follow, we want teams to choose their own route choices and use their skills to find their way. You will be plotting your own route at our race so you must know how to read and apply UTM Coordinates from the instructions. A few hours before the start you will receive your map and information for the entire race. This allows you to mark a route and prepare your strategy.
Our maps are printed on paper so you must protect your copy as you will not get a replacement if it is ruined. Figure out the way you want to protect your map, which is likely to disintegrate if it gets wet. Map bags are on the gear list but what happens to it when you pull it out in the rain or when the bag leaks?
ADVANCED SECTIONS:
There will be at least one advanced section during the race that you may take as an optional route. In the final rankings, a team that completes an advanced section is ranked above teams that do not complete the advanced section. Similarly, if you complete two advanced sections, you will be ranked ahead of teams that only complete one advanced section. You must take all advanced sections in order. If you miss getting the first, you can't go for the second. if you do not get the second, you can't go for the third, and so on.
If a team starts an advanced section, they must reach every Checkpoint on that route or they will not be given credit for the section. EVERY Route has a cut-off so watch the clock as these sections may be shut down at a certain point.