SLUSH CUP – 2020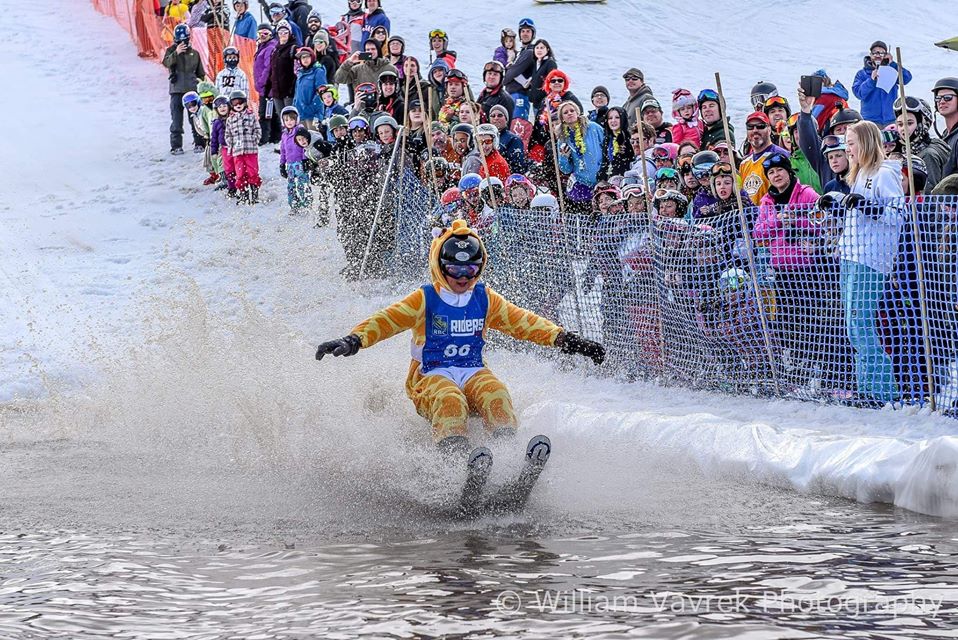 It's time for Nitehawks "Aloha to Spring",
with the 18th Annual Slush Cup, Sunday March 29th, 2020.
Particpant Check in and Waiver Signing starts @ 11:00am at the Ticket Office
(under 18 your parent/guardian must sign your waiver)
The Fun Begins @ 2:00pm at the bottom of the Terrain Park.
COST: $15.00 per Adult or Youth and $10.00 per Junior
Please REGISTER by completing the Online Registration and Payment Below.
Join Nitehawk and the 2dayfm GP Crew for food, beverages and good times at the "Lower Chalet". And enjoy the music of DJ ???.
Take your shot and try to make it across the pond for a chance to WIN a 2020/2021 Winter Season Pass. Last Man/Boy or Woman/Girl to make it across wins. You might stay dry or who knows you might just get a little wet.
*Helmets are Required. No Ski Poles or Nitehawk Rental Equipment Allowed.
Watch for updates here and online at gonitehawk.com.
---