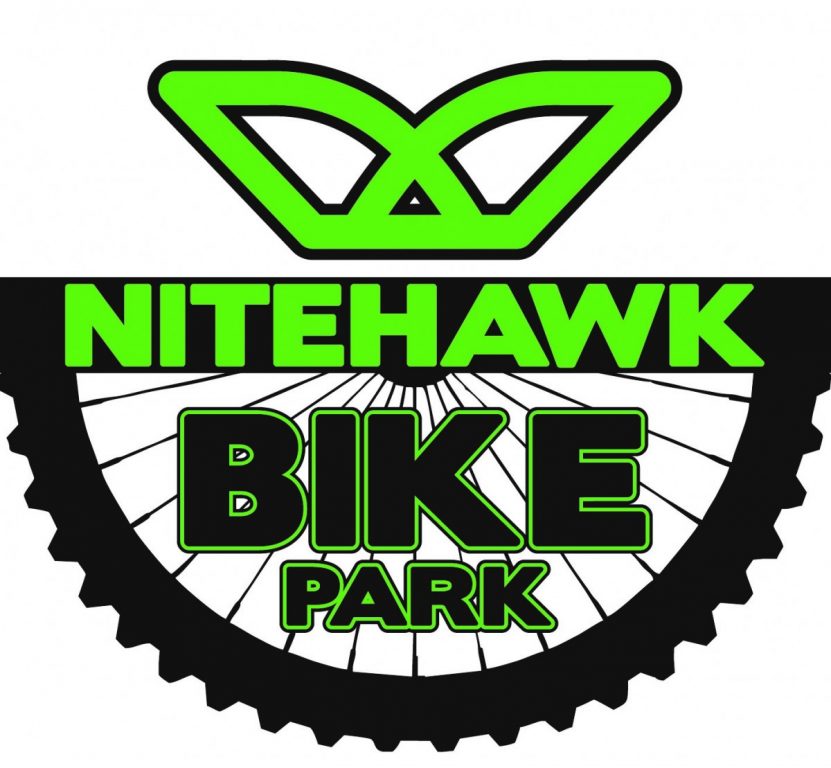 Nitehawk is excited to offer 3 different bike camp options! Our original and popular 1 week camp for youth ages 8-15 of all abilities, a week long advanced camp for previous Nitehawk campers who are ready to take their riding to the next level and a Mini Groms camp for kids age 4-8 who are on two wheels and eager to take their bikes out on some trails!
All of the camps take place on the beautiful Wapiti River Valley here at Nitehawk Year Round Adventure Park in Grande Prairie. Each day camp will start at 9am to 4pm. Daily activities for each camp include downhill mountain bike skill development in a fun & safe environment, trail riding on Nitehawks many bike trails, basic bicycle maintenance training, bike & trail safety and most important… getting dirty and having fun. Plus tons of other activities thrown in throughout the week.
Camp Options and Details
Nitehawk Original Camp

Want to get out onto the trails, learn the basic skills or build on the skills you already have? Working with a certified instructor campers will move through various skills starting with flat ground obstacles and moving to downhill trails. Enjoy everything the river valley has to offer, exploring trails, making new friends and having fun outdoors!

Age: 8-15
Cost: $320 – 5 day camp 
         
Dates:
July 9-13th, 2018
July 23-27th, 2018
August 13-17th, 2018
August 27-31st, 2018
Time – 9am to 4pm
Advanced Bike Camp
*Prerequisite – you must have taken part in at least one Nitehawk summer camp, and been able to ride all the trails, with no walking of the bike. This camp is designed to go to the next level, working up to riding the black diamond runs. The camp will have a skills test on the first day, campers will be required to wear full face helmet, gloves, shin/elbow pads and a full suspension bike. (Neck brace suggested). Camp will be 4:1 participant : instructor

Age: 10-16
Cost: $340 (a small selection of full suspension bikes are available to rent for $20 a day)
Dates:
July 9-13th, 2018
Aug 27 to 31st, 2018
Mini Grom Bike Camp
A camp for kids who are new to biking, they can already ride two wheels but are ready to take their riding to the next level. In these 4 half days they will learn to ride obstacles, the cross country trail and work towards our easy downhill trails.

Age: 5-8
Cost:  $150
Time: 9 am to 1230 pm

Dates:
July 3rd -6th, 2018
August 14th – 17th 2018
*lunch is not included in the half day camp
Fees & Deadlines
Registration deadline is the Friday prior to the commencement of the camp. Early registration is recommended as camps fill early

.
*Note: Camp may be cancelled due to low enrollments!
Application and Cancellation Policy
Please include full payment with your application.
Post dated cheques will not be accepted. A $25.00 fee will be issued for any NSF cheques.
All cancellations must be made in writing and are subject to the following conditions:
Cancellations received up to 7 days prior to the start of camp will receive a 75% refund of the remaining camp fee

Cancellations received less than 7 days from the start of the camp will receive a 50% refund of the remaining camp fee

Cancellation due to illness or injury will receive a full refund less the $35 cancellation fee. Notification from a medical doctor must be included with your letter of cancellation.
NO SHOW – NO REFUND
For more information,
Contact Nitehawk Recreation Area
(780) 532-6637
adventure@gonitehawk.com