Welcome to Lift-Assisted Downhill Mountain Biking
We offer the most vertical of any park in Alberta – 525 ft – as well as the most diverse terrain.
Look out for new additions to the trails this summer! We've got green, blue and black trails. Watch for the addition of new trails – coming soon to Nitehawk. There are all sorts to keep you on your toes – Berms, Log Rides, Doubles, Skinnies, Drops and Tabletops. Then catch a ride back up the hill on the Bauer triple chair and do it all over again.
2016 BIKE PARK SEASON OPERATING HOURS

Wednesdays:  5:30 to 9:30PM (starting May.15)
Sundays:  12:00 to 5:00PM (starting Apr.17)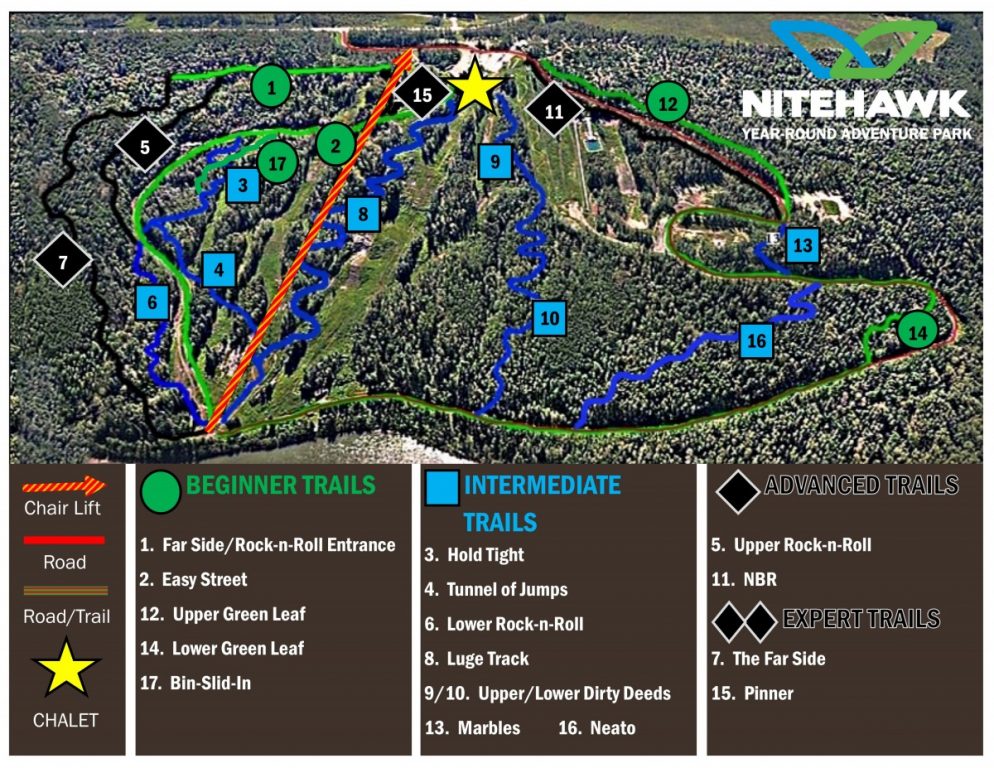 Interested in VOLUNTEERING to build and maintain trails with our trail crew contact us at the hill at 780-532-6637.
Check out some Video of the Race to the River!
http://www.facebook.com/video/video.php?v=446825371067
Ride Guide! Check out our Video!!
http://www.rideguide.ca/bike_episode.aspx?mid=29860&cid=11466