SEASONS PASS RATES 2020-2021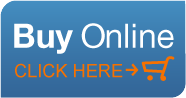 EARLY BIRD
Spring Sale
Back to School
SKI SWAP SALE
REGULAR SEASON
2019 EARLY GRAVITY
2019 GRAVITY BIKE PARK
2019/20 EARLY ALL SEASON
2019/20 REGULAR ALL SEASON
 
     To      May 20
     To       July 2
To
Sept.3

    To      Nov. 4
After     Nov. 4
       To         June 3
After   June 3
To      June 3
After
June 3
Adult    (18-64)
$385.00
 $405.00
$425.00
$445.00
$479.00
$225.00
$245.00
$479.00
$549.00
w/ tax
$404.25
 $425.25
$446.25
$467.25
$502.95
$236.25
$257.25
$502.95
$576.45
Senior (55+)
$345.00
 $365.00
$385.00
$405.00
$429.00
$200.00
$220.00
$419.00
$489.00
w/ tax
$362.25
 $383.25
$404.25
$425.25
$450.45
$210.00
$231.00
$439.95
$513.45
Youth  (13-17) 
$345.00
 $365.00
$385.00
$405.00
$429.00
$200.00
$220.00
$419.00
$489.00
w/ tax
$362.25
 $383.25
$404.25
$425.25
$450.45
$210.00
$231.00
$439.95
$513.45
Junior    (6-12)
$300.00
 $320.00
$340.00
$360.00
$379.00
$150.00
$170.00
$369.00
$429.00
w/ tax
$315.00
 $336.00
$357.00
$378.00
$397.95
$157.50
$178.50
$387.45
$450.45
Child        (5 & under)
FREE WHEN PURCHASED WITH A PAYING ADULT
FREE WHEN PURCHASED WITH A PAYING ADULT
FREE WHEN PURCHASED WITH A PAYING ADULT
w/ tax
Family (2+4) 
$1040.00
$1105.00 
$1170.00
$1235.00
$1299.00
$720.00
$790.00
 $1359.00
 $1569.00
w/ tax
$1092.00
 $1160.25
$1228.50
$1296.75
$1363.95
$756.00
$829.50
 1426.95
 1647.45
 
 
 
 
 
*Season Passes can be purchased ONLINE, at the HILL, or at ERNIES SPORTS.
*Children ski free when accompanied by a paying adult
**Family Season Pass is made up of 2 Adults and up to 4 children living at the same address.  Additional family members over 6 are $99.00/ea.
Show your Eastlink Centre Membership and receive 20% OFF "REGULAR SEASON" Nitehawk Season Pass Rates.
(ie. Adult Regular Season Pass = $479.00 – 20% = $383.20 +tax). Note Eastlink Centre Membership discount only
available when purchasing your pass at the Ski Hill Ticket office as Membership card must be shown and verified.
SEASON PASS HOLDER BENEFITS:
– FREE Snow Tubing @ the AQUATERA TUBE ZONE on Fridays (5:30-9:30pm) and Saturdays & Sundays (1-5pm).
– Up to 25% Off Lift Passes at over 30 Western Canada Ski Areas
*SHOW YOUR PASS & SAVE*
– 20% Off pre-paid annual EASTLINK CENTRE memberships.