There's no better way to enjoy a winter birthday!

2021/22 Tube Zone Birthday Party Rates & Packages:
With a party of 10 or more, price per person is $12.00 + $3.00 Helmet Rental
Private Party Rooms – $50/hr (ask about our different room sizes).
Talk to our groups coordinator about our great Birthday Party Packages, as well as food options available from our full service cafeteria, whether its burgers/hotdogs, fries, pizza, sandwich platters or a customized menu, we've got your party needs covered.  Want to bring your own Cake, no problem.
Birthday Party Packages

Individual Menu Items:
16'' Pizza (8 slices) – $25.00/ea (Pepperoni, Cheese or Hawaiian)
Cheeseburger – $5.50/ea
Hotdog – $4.00/ea
Fries – $4.00
Pitchers of Fountain Pop $7.00 + tax
Nitehawk Lunch Menu 2016-17 (click here)

Download and print Aquatera Tube Zone invites to give to all your friends & guests.




E-mail: events@gonitehawk.com
Fax: 780-532-8370
Or contact us at:
Call: 780-532-6637
Call Toll Free: 1-877-SKI-ORRV / 1-888-754-6778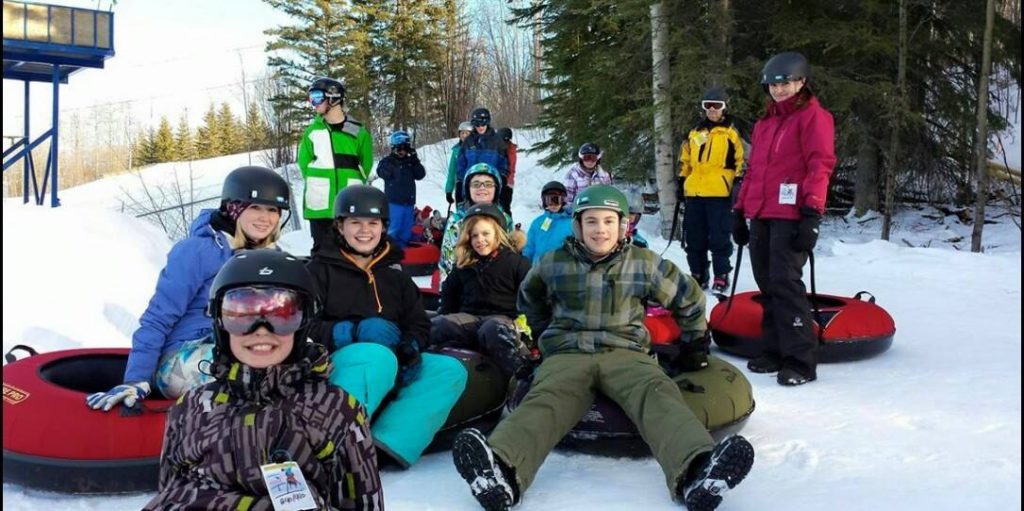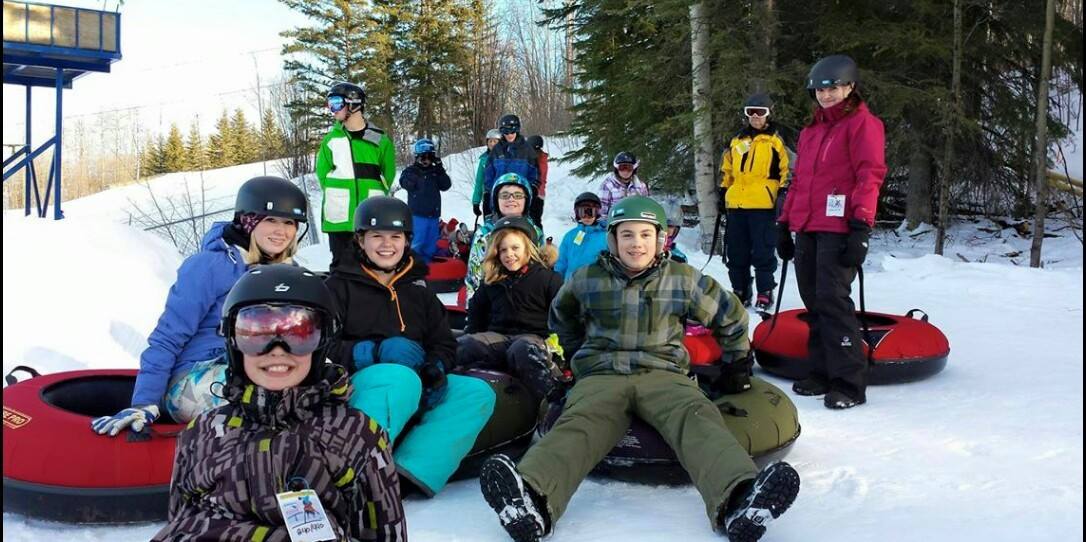 If you are interested in having a birthday party at Nitehawk Year-Round Adventure Park's – Aquatera Tube Zone, please consider the following:
Tube Park Hours
Fridays – 5:00-7:00 pm & 7:30-9:30 pm (night tubing under the lights)
Saturdays –12:30-2:30 pm & 3:00 -5:00 pm
Sundays –12:30-2:30 pm & 3:00-5:00 pm
*Watch for Bonus & Extended Holiday Hours throughout the season!
· Notify Nitehawk at least one week in advance to obtain group rates.
· Weekends and evening times are encouraged. Birthday Room Space Rentals are subject to availability.

· In the event that the Tube Zone is Busy you will be asked to "Pass your Tube Forward".

· Nitehawk does not normally offer birthday cakes or decorations. However, with enough lead time, options can be discussed.

· The Tube Zone Staff are not responsible for any presents or personal belongings left unattended.
– Please note that Presents and Party Supplies cannot be left inside the chalet cafeteria space, they must be kept inside your vehicle until your Private Room Rental is available to you at your specific time booked.
· Groups are welcome to bring their own birthday cakes, but no outside food is permitted.
· All tubing patrons are required to wear a helmet (available to rent $3/ea)
Minimum 10 required for birthday party rates.  Please notify the office (780-532-6637) at least 1 week prior to your scheduled outing to ensure availability.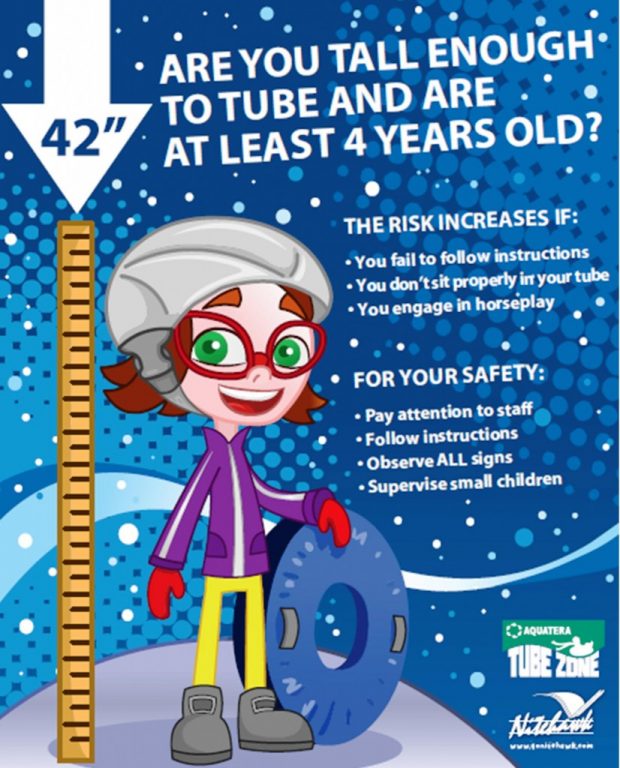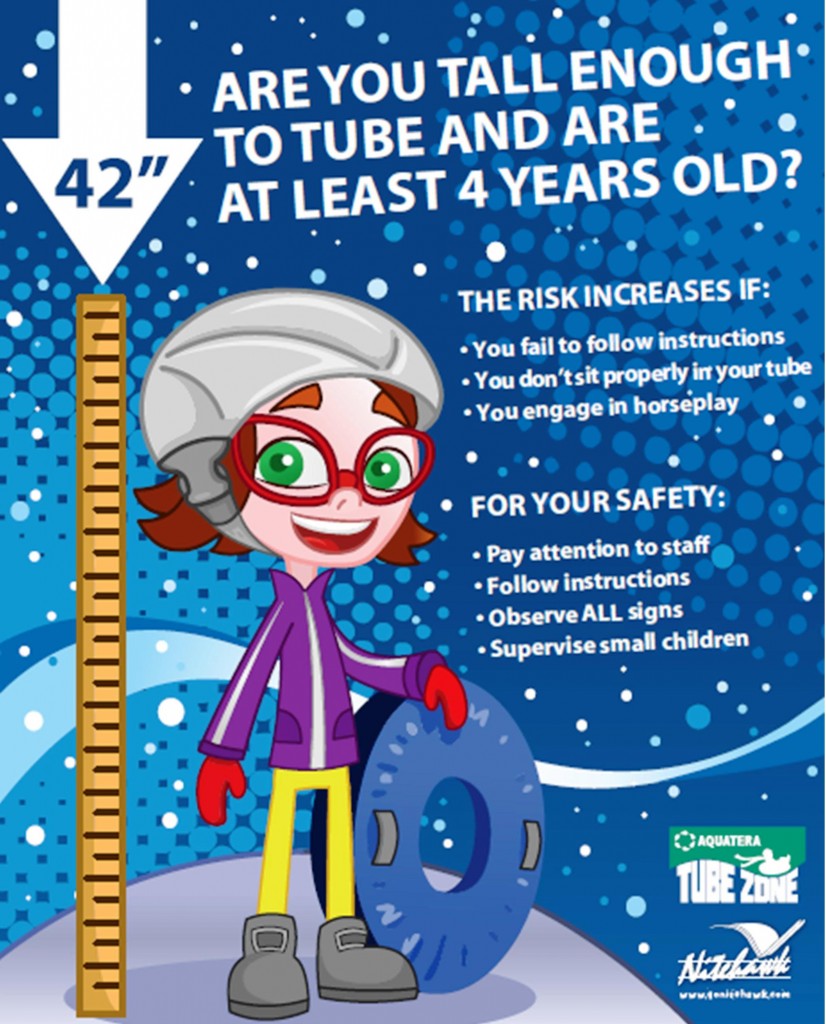 Nitehawk is EXCITED TO ANNOUNCE the addition of an entry level tube sliding slope, the "AQUATERA TODDLER TUBE ZONE", for children under age 5 and under 42″ Tall.
We also have Small Tubes specific to this area.