"Dust Off the Rust" – Rail Jam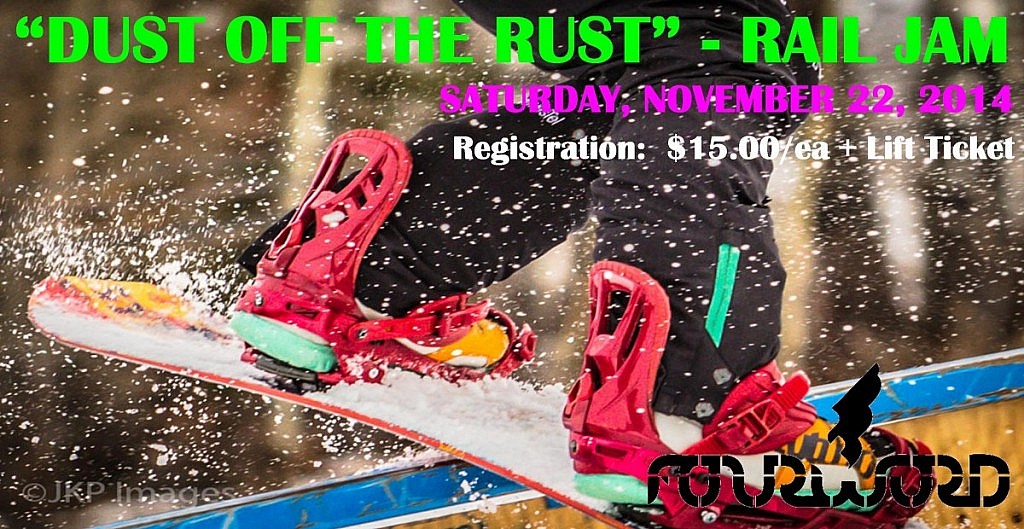 Presented by Nitehawk Recreation Area and Fourword

Saturday, November 22, 2014 

Registration in the Chalet from 11:00-12:00. 
$15.00/ea + Lift Ticket

Jam from 12:30-2:30pm on the magic carpet park

This fun open jam event is for skiers and boarders and features for all skill levels to start off the season.

Come have fun and kick off the riding season at Nitehawk!