Hill of Terror – Halloween Haunt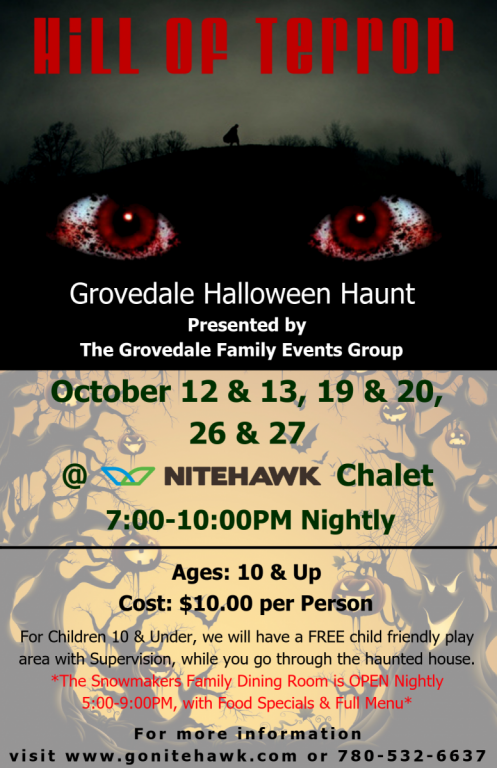 Join us for the 4th Annual Grovedale Haunted House Halloween Haunt. Brought to you by the Grovedale Family Events Volunteers Group at Nitehawk Year-Round Adventure Park's Chalet.
Happening Friday October 12, Saturday October 13, Friday October 19, Saturday October 20, Friday October 26, and Saturday October 27; from 7:00PM to 10:00PM each night 
Featuring the "Hill of Terror" – Halloween Haunt 
Admission to the haunted house (located inside and outside the Nitehawk Chalet) is $10.00 per person. 
Please note Haunted House is for persons age 11 & up. There will be a childrens play area for kids 10 & under that is Supervised, while you go through the haunted house.
The Snowmakers Family Dining Room will also be open for all your Food & Beverage needs.
*All funds raised from admission go towards the Grovedale Family Events Non-Profit Group in support of future Community Events for families. 
For more information please visit gonitehawk.com or call 780-532-6637.