S3 – Downhill Derby 3.0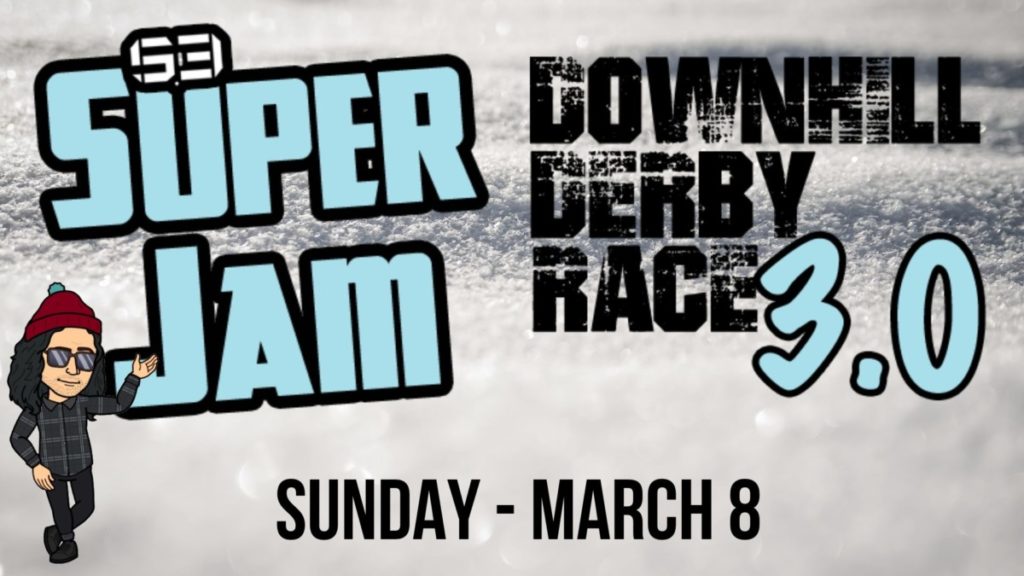 The winter event you have all been waiting for is almost here! The 3rd year of the S3 Downhill Derby.
For those who have not competed in this coveted event before, here is a little glimpse of what you can expect.
The Derby is "semi" banked slalom, speed and style event. Each rider is timed individually as they make their way through the course. The course consists of banks and slalom gates that will be mandatory. There will also be the addition of some exciting features to bring up the "Style" factor for this race.
PRIZES & FUN for all competitors GUARANTEED!
$20 ENTRY FEE + Valid lift ticket
SNOWBOARD ONLY
REGISTRATION 10:30AM in the Lounge – Riders under 18 will need a parent signature
P.S. we are always looking for volunteers to help with gate watching :) Please DM us if you are interested in helping out for the day.