3km Walk/Run
Adults (18+)…………………….$50.00
Youth (17 & under)….…………$25.00
5km Walk/Run
Adults (18+)…………………….$50.00
Youth (17 & under)…….………$25.00
10km Run
Adults (18+)…………………….$50.00
Youth (17 & under)…..…………$25.00
REFUND POLICY. All race entries are non-refundable. Race registrations may be transferred to another racer prior to race day. Email racedirector@gonitehawk.com to request changes.
REGISTRATIONS RECEIVED BY NOON, MONDAY, AUGUST 16TH WILL RECEIVE PERSONALIZED BIBS!
Registration includes an all "NEW" Roots & Ruts finisher medal, meal & refreshments…
After the run, enjoy getting together with everyone for some awesome eats, including a post-race chili dinner and refreshments. Age group recognition post-race.
OPTIONAL ADD-ONS
Roots & Ruts Tech-T-shirt…….$25.00/ea
*T-shirt Add-on will be offered until Monday, August 16th.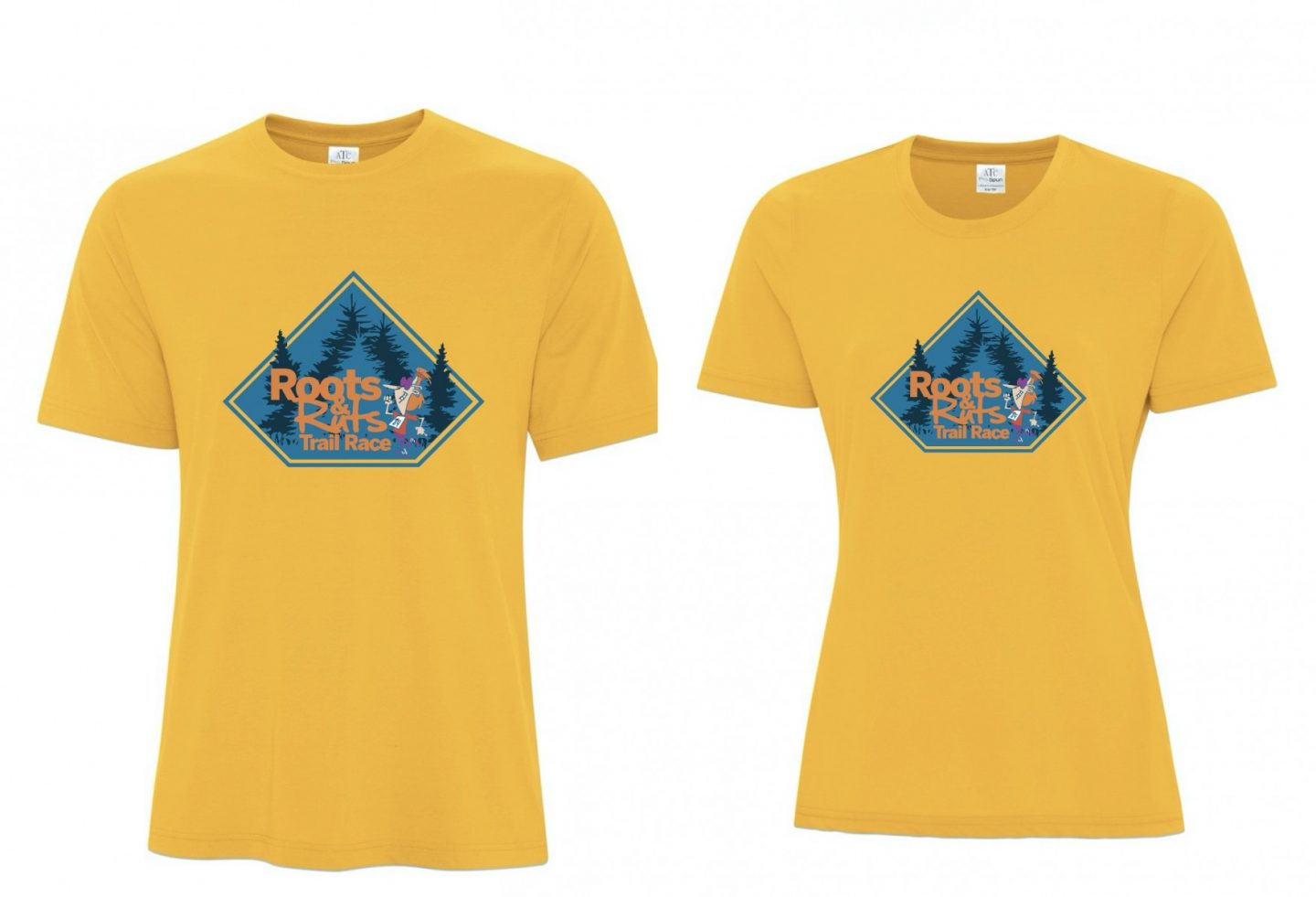 Registration online only.  For questions call our office at 780-532-6637.
PACKAGE PICKUP
Early package pick-up:
Thursday, September 16th
Time: 3:00 PM – 7:00 PM
Location: Ernie's Sports Experts 
Day of Race package pick-up (out of town racers only):
Friday, September 17th 3:30pm – 5:00pm
South Bear Creek Park Pavilion.
EVENT START TIMES
10km Run – 6:00 PM
5km Run/Walk – 6:15 PM
3km Run/Walk – 6:30 PM
VOLUNTEERING
Interested in volunteering? We would love to have you! Sign up today at https://volunteersignup.org/JJAQR
GROUP TRAINING
Our "WAXWING WEDNESDAY" TRAINING GROUP will start on Wednesday, August 18th, and will continue every Wednesday until race day! Click here for details!