Friday Night Lights #3 – Terrain Park Series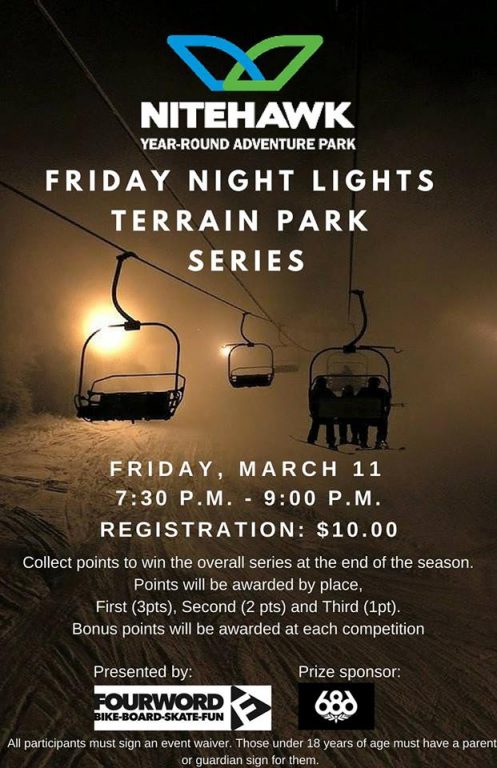 Join Nitehawk and Fourword Bike and Board for the 3rd and Final Event of this seasons "Friday Night Lights" – Terrain Park Series, open to both Skiers and Boarders, Friday March 11.
Registration: 6:00-7:00PM in the Cafeteria.
Event Registration Fee: $10.00/each
Event Start Time: 7:30PM
Points will be awarded by place:
First (3pts), Second (2 pts) and Third (1pt). Collect points to win the overall series at the end of the season. Bonus points will be awarded at each competition…as decided by our judges.
Note: All participants must sign an event waiver. Those under 18yrs must have a parent or guardian sign for them.