96.3 REACH FM – Family Fun Day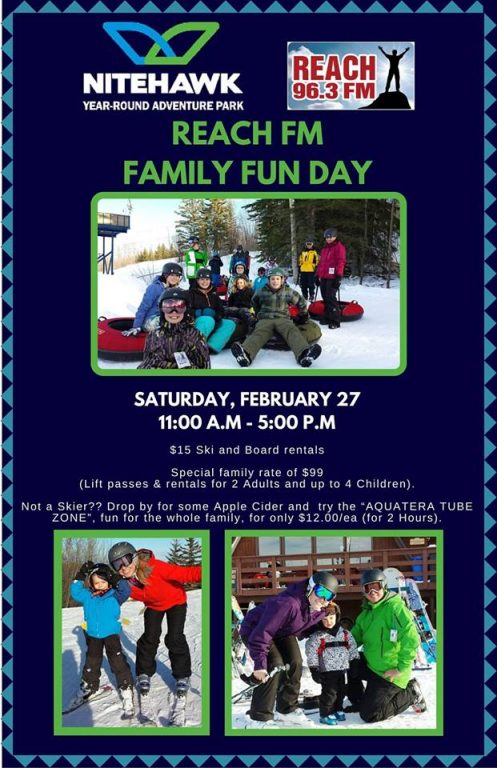 Join Nitehawk and the 96.3 REACH FM Crew.
Bring the whole family to Nitehawk Ski Hill on Saturday, February 27th between 11 am and 5 pm for the "Reach FM Family Fun Day". We will be offering $15 Ski and Board rentals.
There will also be a special family rate of $99 (2 Adults and up to 4 Children).
If you're not a skier or snowboarder, drop by for some FREE Apple Cider at Nitehawk's "AQUATERA TUBE ZONE", fun for the whole family, for only $12.00/person for 2 hours.
The "Reach FM Family Fun Day" at Nitehawk Ski Hill, Saturday, February 27th from 11 am to 5 pm.